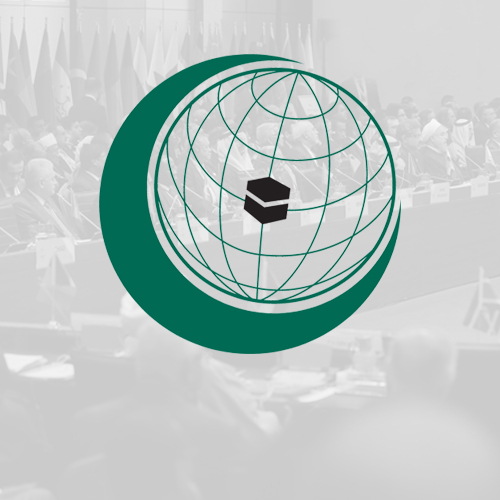 Organization of Islamic Cooperation
The Organization of Islamic Cooperation (OIC) is the second largest intergovernmental organization after the United Nations and has 57 member states present in four continents. Formerly known as the Organization of Islamic Conference, OIC is the collective voice of the Muslims around the world, ensuring the safeguarding and protection of their interests in the spirit of promoting cultural diversity, international peace, and harmony among various people of the world. The OIC was established upon a decision of the historical Summit held in Rabat, Kingdom of Morocco, on 12th Rajab 1389 Hijri (September 25th, 1969) as a result of the criminal arson of Al-Aqsa Mosque in occupied Jerusalem. Facing the ever-changing challenges of 21st Century, OIC has laid down Ten-Year Plans in 2005. Completing its first plan, OIC is currently following OIC- 2025 Programme of Action.
It initiated the forums such as Islamic Conference of Youth and Sports Ministers (ICYSM), Islamic Conference Youth Forum for Dialogue & Cooperation (ICYF-DC) and others for the Muslim Youth. These platforms create a propitious environment for youth to participate in the political, social and economic affairs of the society.
For further information: https://www.oic-oci.org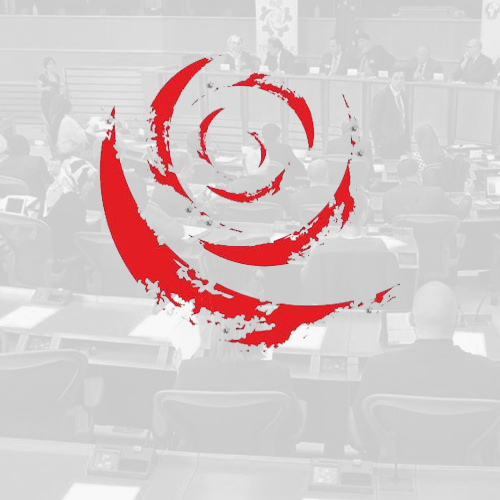 Islamic Conference Youth Forum for Dialogue & Cooperation
It is estimated that the youth will represent the 1/3rd of the Muslim population by the 2050. Founded in 2004, Islamic Conference Youth Forum for Dialogue & Cooperation (ICYF-DC) aims at the coordination of youth activities in OIC member countries. Its activities are concentrated in five major areas:
1. Advocacy of youth interests
2. Supporting sustainable development
3. Promoting formal and non-formal education
4. Strengthening moral values of young generation and
5. Engaging in the dialogue among cultures and civilizations
According to the decision (RES:OIC/ICYSM-3/2016/R5-Y) by the 3rd Session of the Islamic Conference of Youth and Sports Ministers (ICYSM), the ICYF-DC in its capacity as the ICYSM Secretariat (on youth issues) was approved to act at implementing agency for the implementation of the Joint Youth Actions Plan. ICYF-DC will be giving institutional support for the conference furthermore, sending a delegation of officials to the event.
For follow up: http://www.icyf-dc.org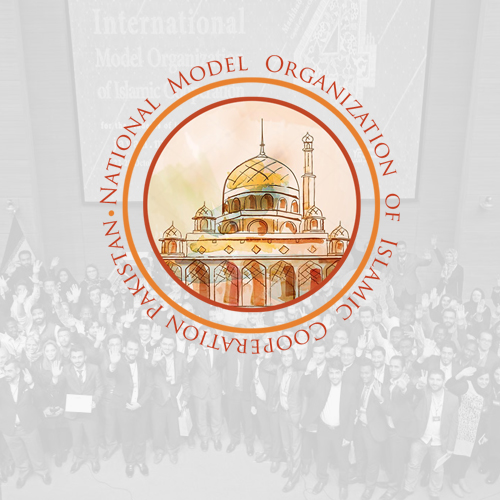 National Model OIC (Pakistan)
Organized by ICYF-DC MOIC is defined as "An authentic simulation of the OIC Summit or Council of Foreign Ministers, or any other multilateral body, which catapults students into the world of diplomacy and negotiation. In Model OIC, students step into the shoes of Ambassadors/Ministers/Presidents of OIC Member States to debate current issues on the Organization's vast agenda. The students, better known as "delegates" in Model OIC, prepare draft resolutions, plot strategy, negotiate with supporters and adversaries, resolve conflicts, and navigate the OIC's rules of procedure-all in the interest of mobilizing "international cooperation" to resolve problems that affect almost every country on Earth."
Approved in the Joint Youth Action Plan adopted by the OIC states in 2016, the National MOIC aims to improve the quality of model simulations in Muslim state by not only fostering debate but also inviting renowned academicians for lectures and holding interactive sessions.
National MOIC Pakistan will create an integrative environment where participants will be encouraged to broaden their horizons by engaging in challenging debates and coming up with innovative solutions to some of our most pressing problems today.
The ICYF-DC, as implementing Agency of the Model OIC, one of the programs of Joint Youth Action Plan adopted by the3rd Islamic Conference of Youth and Sport Ministers (Res. No OIC/ICYSM-3/2016/R1-Y) and endorsed by OIC's 43rd Session of Council of Foreign Ministers through Resolution No. 8/43-C, welcomes and supports the endeavors of widening the holding of such initiatives in the OIC Member States.
I therefore wish all success to the upcoming National Model OIC Pakistan in June 2018, Insha Allah, which I hope to personally witness its proceedings.

Abdula Manafi Mutualo

Director General of Youth Policy, Education & Training, ICYF-DC
Model OIC has proven its merit time and again. It is a wonderful platform for young and enthusiastic individuals who wish to bring change that supersede borders.
At National MOIC, we are adamant to have our doors open for young people who want to improve their faculties of diplomacy, tact, and policymaking. Come July, we await your participation in the first ever Pakistan, National Level, Model OIC.

Rutaba Tariq

Country Coordinator Pakistan (MOIC), ICYF-DC
The design of the National MOIC conference is unique from the conferences that usually take place in Pakistan. Our aim is not only to simulate OIC but to assist the youth academically as well. For that, we've designed a 14 lecture series in order to guide the youth so they get well-crafted insight on the topic from the specialists. Furthermore, the resolution paper passed from the committees will go to the officials of ICYF-DC which means that solutions raised by you will get international recognition. It is a rare opportunity and an exciting one for those that are truly interested in bringing about change.

Hajra Mahmood

Co-Head National Model OIC




Contact Us
+92 331 2409718 (Ashir Wilson – PR Head)
pak.moic@gmail.com
Subscribe yourself to get latest developments in National front.
© 2019 All Rights Reserved by Model Organization of Islamic Cooperation Pakistan